⦁ 1. Sales service
Our product includes Security Cameras, Video Managment Systems & Software, Attendance Machine, Access Control System, Intercom, X-Ray, IT Solations, switch, power, hidden cable boxes, adapters, brackets, shields and other security products.
The following is the sales process: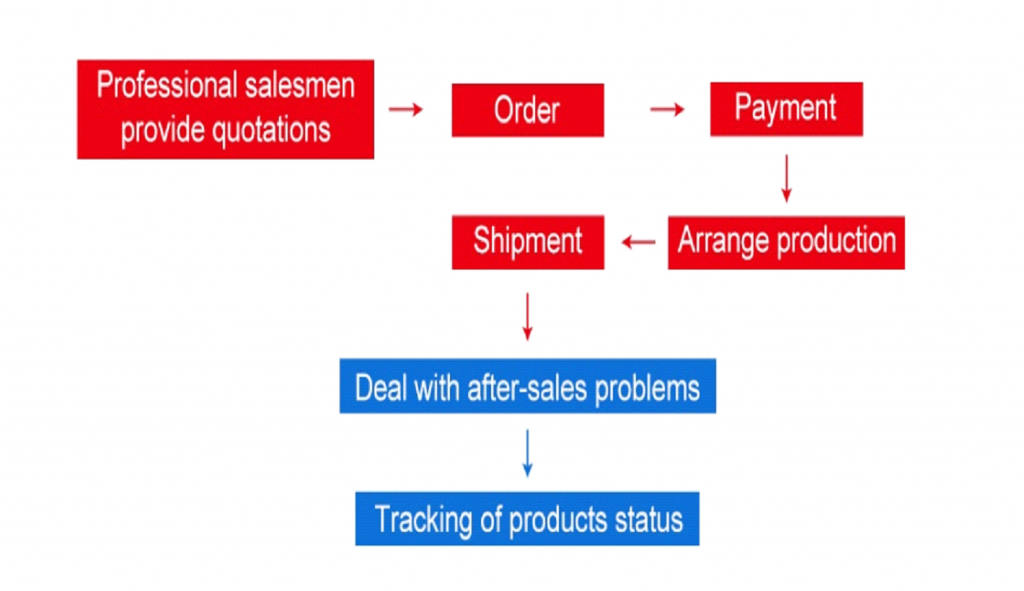 ⦁ 2. ODM/OEM Service
We accept ODM and OEM customized services. We provide LOGO, label and manual printing service for ODM. And we provide LOGO, label, manual and color box printing service for OEM.
⦁ 3. Solution Service
We provide customized services for various scenarios, such as safe city, smart transportation, smart buildings, smart education, smart park, smart homes, smart all-in-one cards, smart parking, smart tourism, etc. We provide professional customized service solutions according to customer needs.
⦁ 4. Client service
4.1 PC Client Software
We provide VMS/VMSLite/iVMS320/search tools for monitoring and management. Different management clients can be selected according to customer business needs.
4.2 APP Store
We provide BitVision/ACESEE management monitoring, which can real-time viewing of video images
4.3 Plug-in
We provide OCX control for IE browser to set local related configuration, real-time preview and other functions.